If you are looking for instructions for Android, click here.
Step 1
Navigate to the Vision Portal
Step 2
Tap the "Create Shortcut" button. It's at the bottom of your screen in the center, and it looks like a square with an arrow pointing out of it.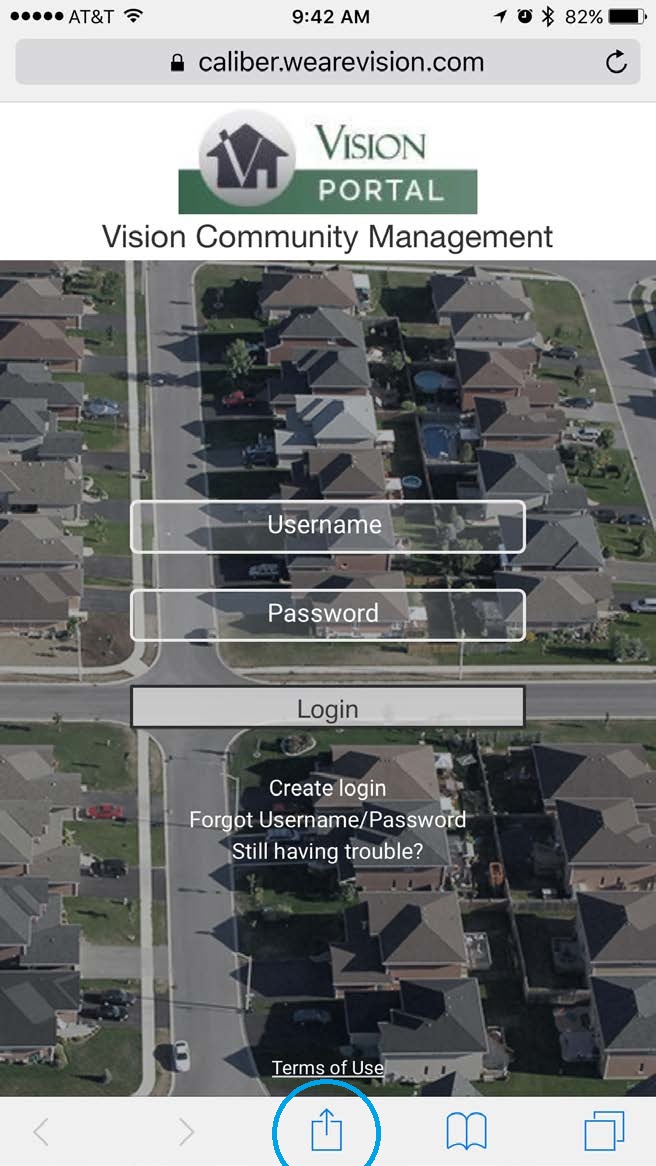 Step 3
Tap the "Add to Home Screen" button in the menu that pops up.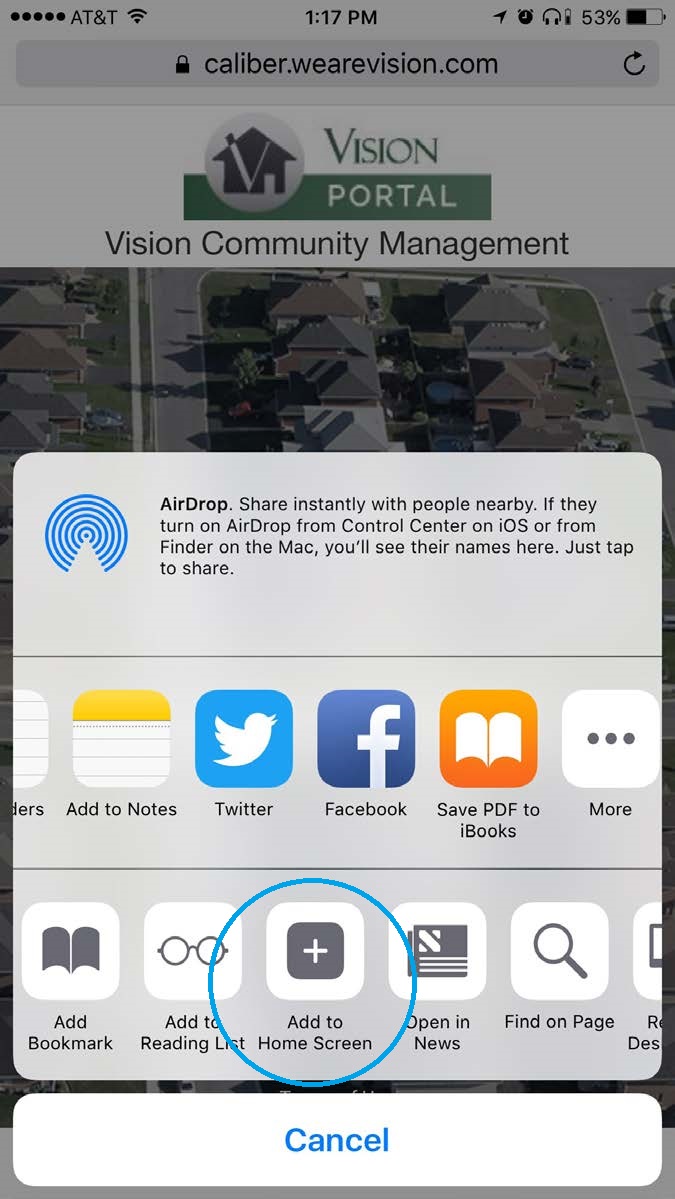 Step 4
Tap the "Add" button in the new screen that appears.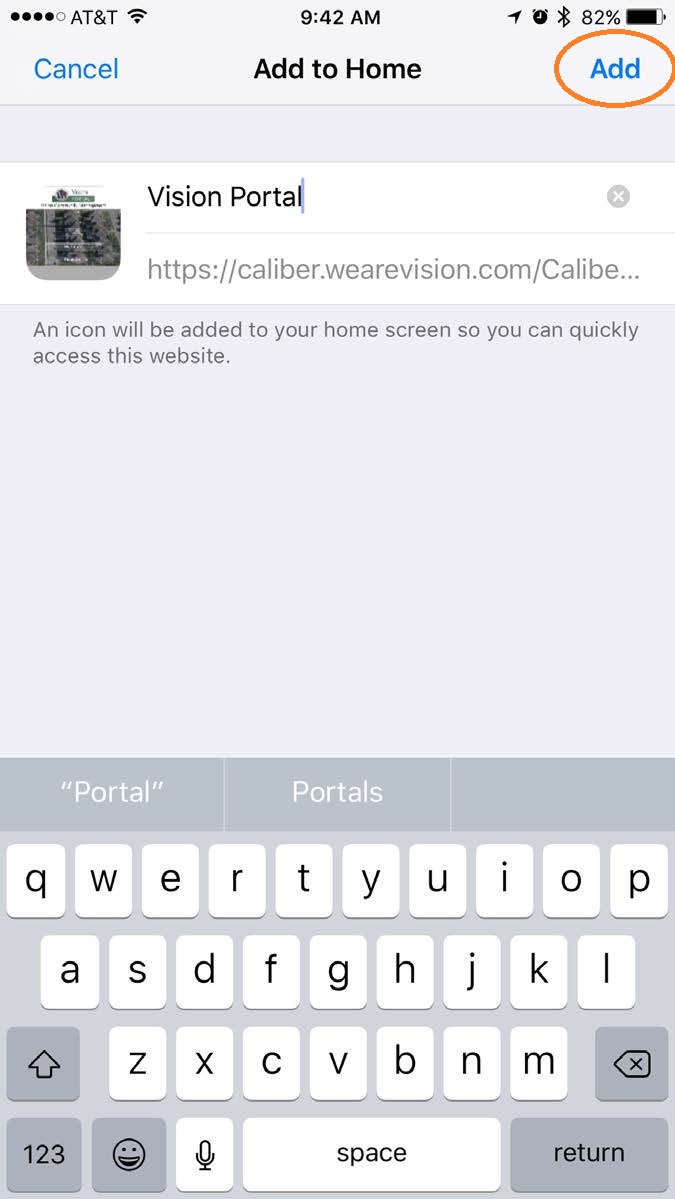 Step 5
Congratulate yourself. You did it!